More than 2000 customers-suppliers links active on the AirSupply platform!
Retour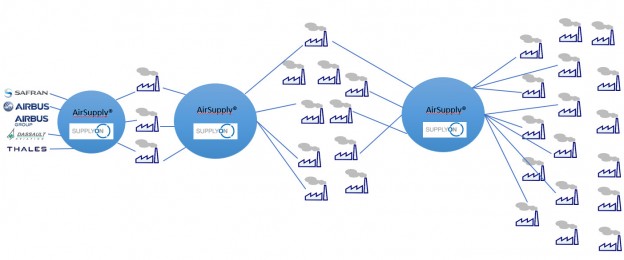 This impressive achievement highlights the fact that customers keep deploying constantly the AirSupply platform with their suppliers.
In fact, today 19 customers and about 1200 suppliers are using AirSupply for collaboration processes in the supply chain – and these numbers are steadily increasing. This progress enables more and more suppliers to communicate with various customers through one common platform. Thus getting closer to the purpose of this standardized platform: to move from various non-integrated Supply Chain collaboration tools with different entries to one integrated hub which provides an end-to-end visibility.
BoostAeroSpace is looking forward to further deployment and to keep improving the Supply Chain performance for both customers and suppliers through the AirSupply service.
To learn more about AirSupply and its benefits for your company, do not hesitate to contact Marie-Noëlle Lepers.
*AirSupply, a SupplyOn service
Associated Articles