AirConnect is a solution provided by BoostAeroSpace and powered by Aegys.
This intuitive and ergonomic dashboard improves digital continuity within Aerospace and Defense Supply Chain Extended Enterprise (customers and suppliers).
Thanks to automated flows between customers' platforms (such as AirSupply or Generix) and supplier's ERP, this web application hosted in a SecNumCloud ANSII certified, facilitates logistic activities such as orders processes (PO – Purchase Order ; POR – Purchase Order Response) and shipments (Delivery Note and DA – Despatch Advice (aka. ASN – Advanced Shipment Notice)) as well as analytics and invoices' dematerialization.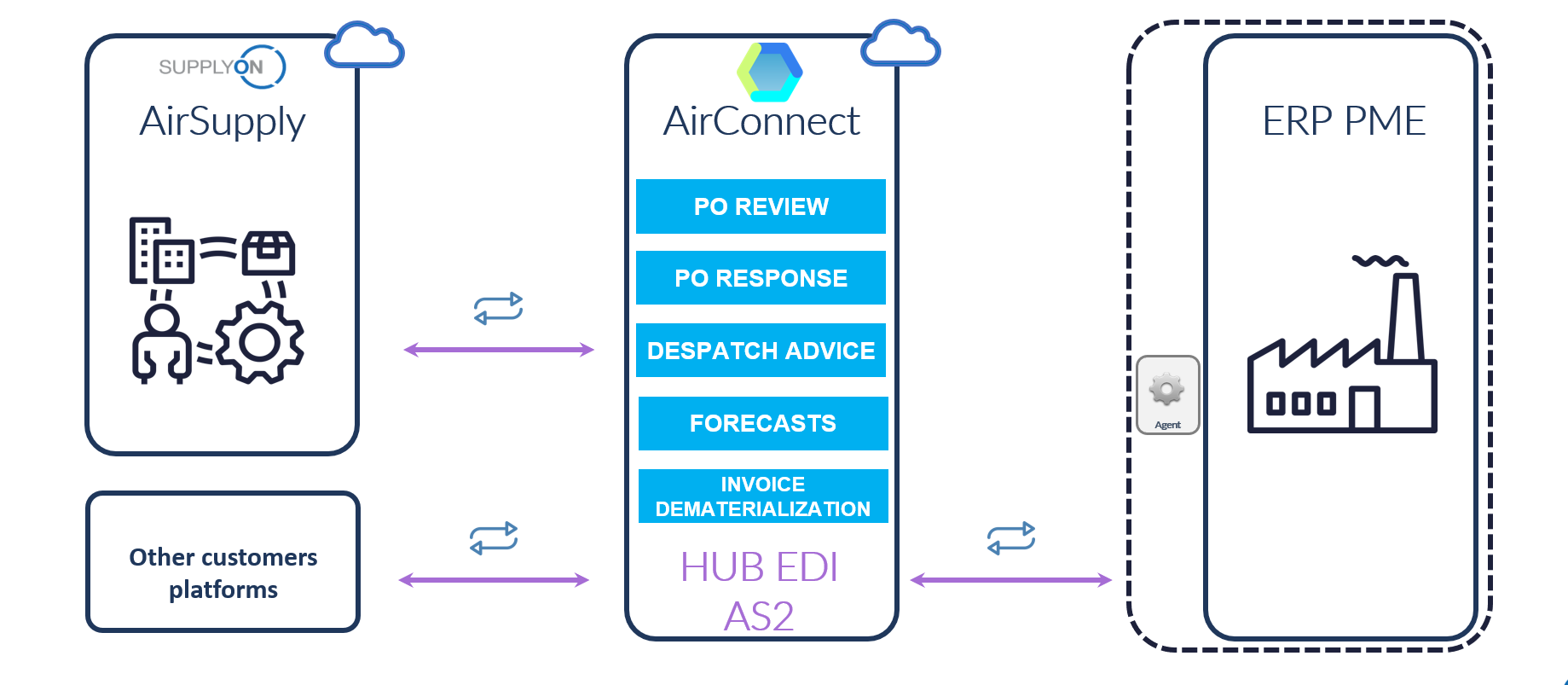 Should you have any interest in the solution, please check out our video for an overview of the application's functionalities !