Digital integration of the Supply Chain: a Key competitive factor
AirSupply is the central aerospace SCM platform that facilitates the secured and traceable communication across companies and provides valuable assistance at both operational and  management level. As a result, processes with external partners are more transparent and dependable while various alert mechanisms allow exception-based management of the supply chain.
AirSupply is based on technology from SupplyOn, a specialist in cross-company supply chain collaboration. In close cooperation with BoostAeroSpace, SupplyOn's platform has been adapted to meet all requirements specific to the aerospace industry.
The AirSupply reality
Increased transparency and visibility of crucial SCM processes throughout the entire Supply Chain across several levels
Successfully in use since beginning of 2012
Over 40 000 companies connected, including major players within the global A&D industry
Early identification of bottleneck situations stabilizes the whole Supply Chain – to the benefit of every party involved
AirSupply enables efficient collaborative SCM processes
SupplyOn's AirSupply solution is the basis for standardized supply chain management (SCM) processes in the aerospace industry, making collaboration with suppliers more transparent. The solution supports collaborative SCM processes between customers and suppliers in the aerospace industry. It is based on proven industry processes and enables among other things advanced capacity planning, interactive fine tuning of delivery quantities and dates as well as order status tracking.
AirSupply has been developed in close cooperation with BoostAerospace. The solution fulfills the objective to communicate with suppliers accross several levels via one central aerospace SCM platform and to replace individual supplier portals.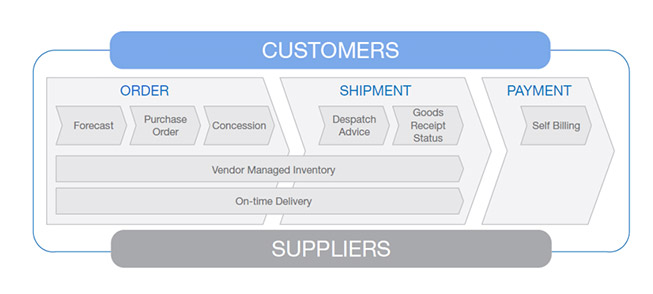 Benefits of collaboration via AirSupply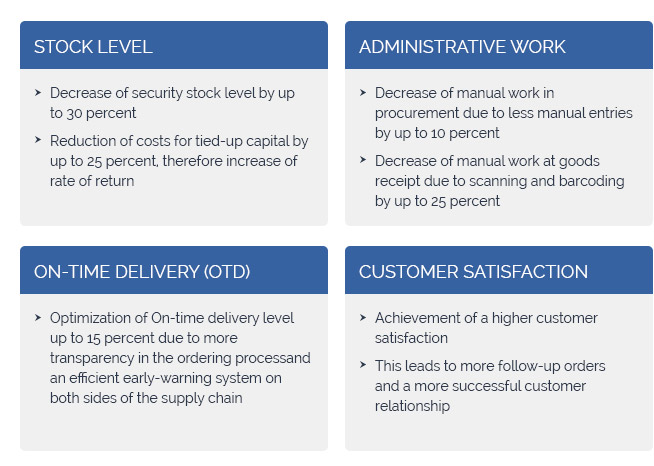 About SupplyOn
SupplyOn offers unique and customizable solutions to support and optimize processes for efficient cooperation with suppliers in a global network. Intuitive user interfaces, simple usage and the possibility to adjust the processes to needs of the user result in a high level of acceptance. In addition the SupplyOn support team is available free of charge and around the clock to answer any questions quickly and competently in eight languages.
The SupplyOn platform is a sound basis for important business processes and the blackbone of successful international cross-company collaboration. The platform consists of a highly available computer center with state-of-the-art security to guarantee smooth, fault-free operation.
SupplyOn also offers numerous basic software components that allow a company to network with its business partners very quickly. These include the SupplyOn Rollout Cockpit, wich uses defined workflows to quickly register companies and show the connection status of suppliers at any time, as well as user and master data management, access rights control and various reporting functionalities.