The collaborative cloud platform enabling design sharing
AirDesign is a set of collaborative Use Cases developed using 3DExperience cloud-based platform. It allows to collaborate between partners from different organizations and companies during development, production and in-service design activities. Associated video underlines specific use case for small assembly or equipment collaboration.
3DExperience Cloud platform has been considered not only effective and applicable but also compliant with security rules following BoostAeroSpace recommendations.
Usage of such collaborative Use Cases are considered beneficial for the digital continuity between OEM and Suppliers.
AirDesign Use Cases are based on "non-customized" 3DExperience platform in order to ensure immediate usage of all necessary services…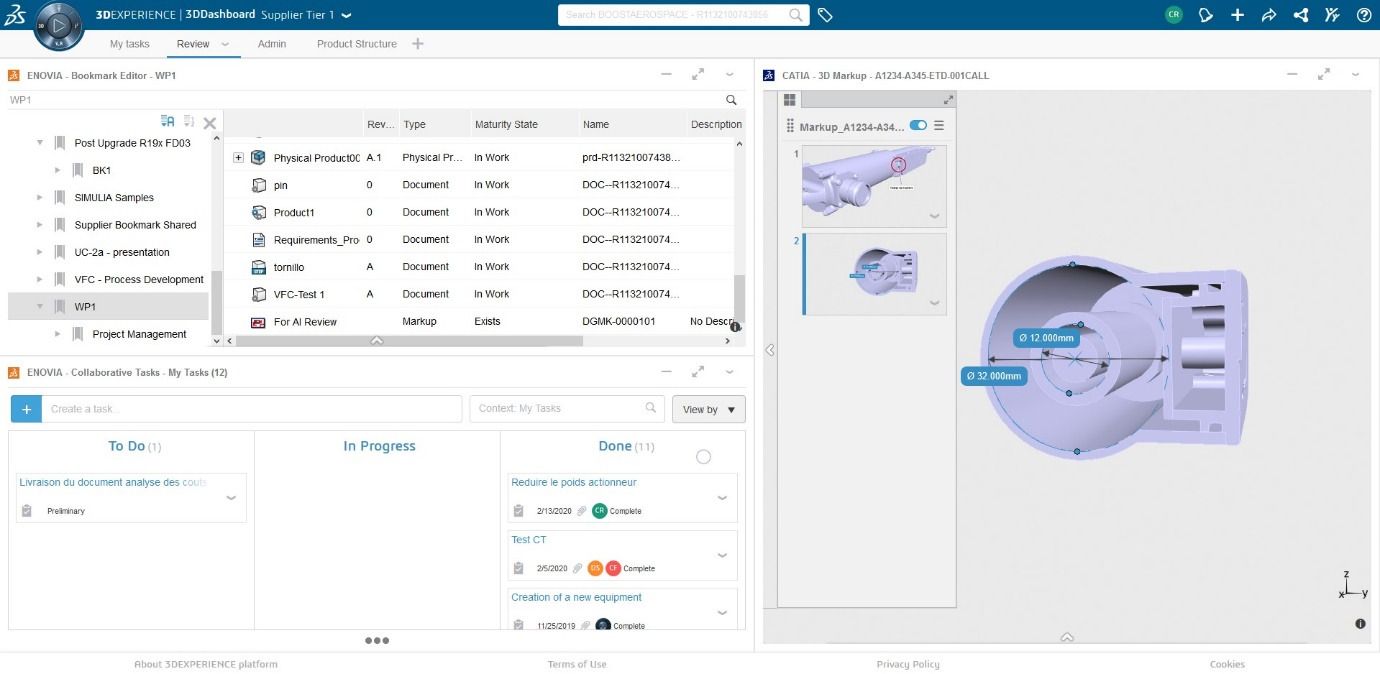 AirDesign is a collaborative solution based on a standard web platform offering a single entry point for all the aerospace supply chain actors.
Main Benefits
Zero installation
No CAD license for visualization
Real time task progress tracking
Estimated design modification mean time reduced by 25%
Cross company collaboration
Security with data hosted in FRANCE
Main drivers to adopt AirDesign
Security of the solution. It is based on European Cloud operated by Outscale (certified SecNumCloud). The level of security has been defined and approved by BoostAeroSpace founders and their respective Chief Information Security Officers (CISO).
Unified, harmonized and more efficient ways of working for collaboration with partners and suppliers. Any Aerospace & Defense company can consider these Use Cases regardless their internal PLM (Product Lifecycle Management) approach. It allows all companies to use same methodology, tools and processes. Use Cases are considered with low deployment effort.
Compliance with international standards: Use Cases consider usage of standards (from the market or international ones such as STEP).
Some functionnalities
Typical general services :
Create data packages
3D visualization and review capabilities
Product structure navigation
Task assignment and follow up
Design workflow
…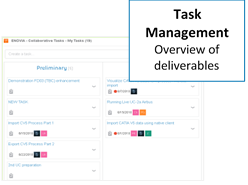 Mechanical Design :
3D Model Exchange
Collaborative version control
Data collaboration for industrialization purpose
…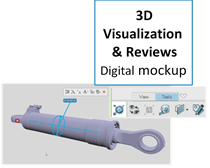 System Engineering :
Traceability on requirement and logical data
…
About DASSAULT Systèmes

Dassault Systèmes, the 3DEXPERIENCE Company, provides business and people with virtual universes to imagine sustainable innovations. Its world-leading solutions transform the way products are designed, produced, and supported. Dassault Systèmes' collaborative solutions foster social innovation, expanding possibilities for the virtual world to improve the real world. The group brings value to over 250, 000 customers of all sizes, in all industries, in more than 140 countries.
For more information, visit www.3ds.com