AirDesign, a single place for TDP exchange between partners
AirDesign is a highly secured, traceable and interoperable collaboration platform open to Internet, consisting of a neutral workspace for avanced TDP exchange for Aircraft Program design and manufacturing.
The AirDesign reality
Developing a reliable platform capable of handling the complexities of secure product structure collaboration outside of the enterprise
Integrating the best-in-class software for large file transfer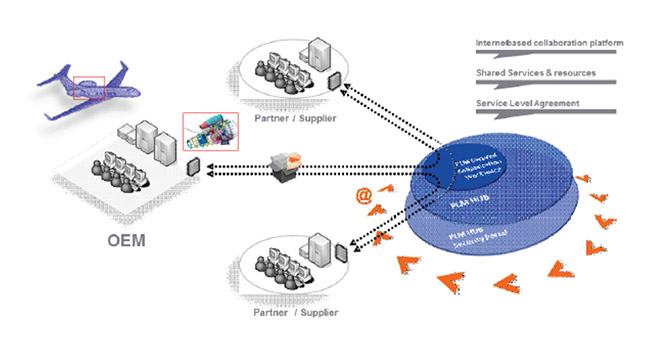 The AirDesign Business Value
Standard service to exchange TDP with any industrial partner with full segregation guaranteed
Reduced effort to convince partners and to deploy
Versatile implementation from manual operation (web interface – fast to deploy) to end-to-end integration capabilities
Exchange pattern definition suited to the context of each program/partner and executed through an automated orchestrator
Set of convertors available with AirDesign as a standard feature
e.g. CATIA V5 V5-6 / STEP AP203ed2 plug-in, STEP AP242/XML mapping, STEP AP203ed2 Monolithic / Fully shattered (bi-direct.), CATIA VS / JT convertor
The AirDesign Main Functions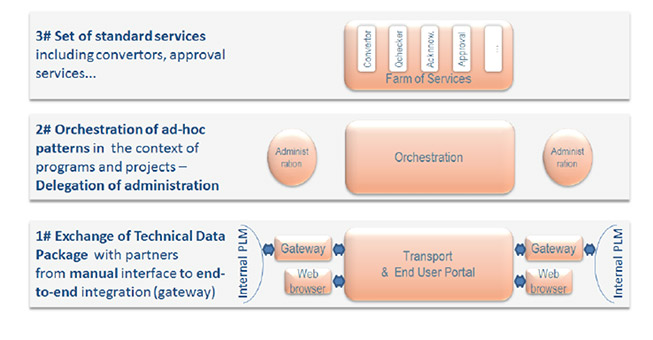 AirDesign is currently in the deployment phase with pilot customers
About DASSAULT Systèmes
DASSAULT Systèmes, the 3D EXPERIENCE Company, provides business and people with virtual universes to imagine sustainable innovations. Its world-leading 3D design software, 3D Digital Mock-Up and Product Lifecycle Management (PLM) solutions transform the way products are designed, produced, and supported. DASSAULT Systèmes' collaborative solutions foster social innovation, expanding possibilities for the virtual world to improve the real world. The group brings value to over 150,000 customers of all sizes, in all industries around the globe.