A successful AirSupply 2015 Customer Group!
Retour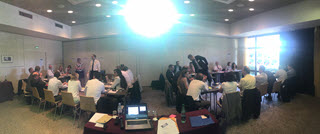 With a very active participation of all members, this day has confirmed and reinforced the great spirit of collaboration between AirSupply customers.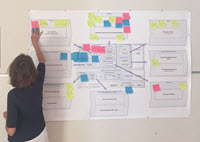 It has been a pleasure for BoostAeroSpace AirSupply Product Manager to animate this day dedicated to our customers, and to see the high rate of participation and enthusiasm everyone has brought into the meeting and workshops.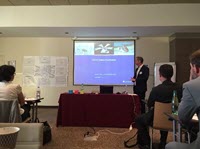 Many key topics have been addressed, thanks to customers' presentations of their deployment status regarding several AirSupply modules (Despatch Advice, collaborative On-Time Delivery …), and new initiatives aiming at benefiting from SupplyOn cross-industry modules (Complaint Management including collaborative 8D reports, e-invoicing…).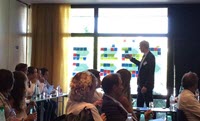 Beyond the tool, this day was also the opportunity to confirm that the AirSupply deployment can't be achieved independently from mature Supply Chain processes. Therefore, customers have shared some specific initiatives launched within their companies, and the Gifas/Space also highlighted the synergies that would be created with the French program "Performances Industrielles".
A dedicated "AirSupply Customers collaborative workspace" has been opened on AirCollab, in order to improve the collaboration between our customers on a daily basis (through a FAQ section), and the communication of key information and documentation along the year.
Now it's time to transform all the great ideas collected during the workshop into reality, and therefore to launch all actions agreed during that day, in order to fulfill our goal to continuously improve our services and the satisfaction of our customers.
A great THANK YOU to all our customers, BoostAeroSpace is looking forward to seeing all of you, and hopefully even more participants, at the 2016 Customer Group !
Associated Articles