AirCyber Maturity Management Tool
This service is available for our AirCyber members only / Ce service est réservé aux membres d'AirCyber.

Secured platform allowing the Aerospace & Defense Supply Chain maturity assessment deployment and maturity level follow-up. The MMT tool includes:
​​​​​​ID Card containing industrial supplier's information.
An OEM's validated questionnaire that enables communication with the cybersecurity experts selected, the official AirCyber Maturity Assessors.
Dashboard with improvement monitoring status
Maturity Report available once delivered by Maturity Assessor & Intermediary Reports available anytime between assessments
Continuous Maturity Assessment services:
​​​​​​​​
Assessment through OEMs validated surveys
Results report acknowledged by OEMs
Improvement monitoring through progress indicators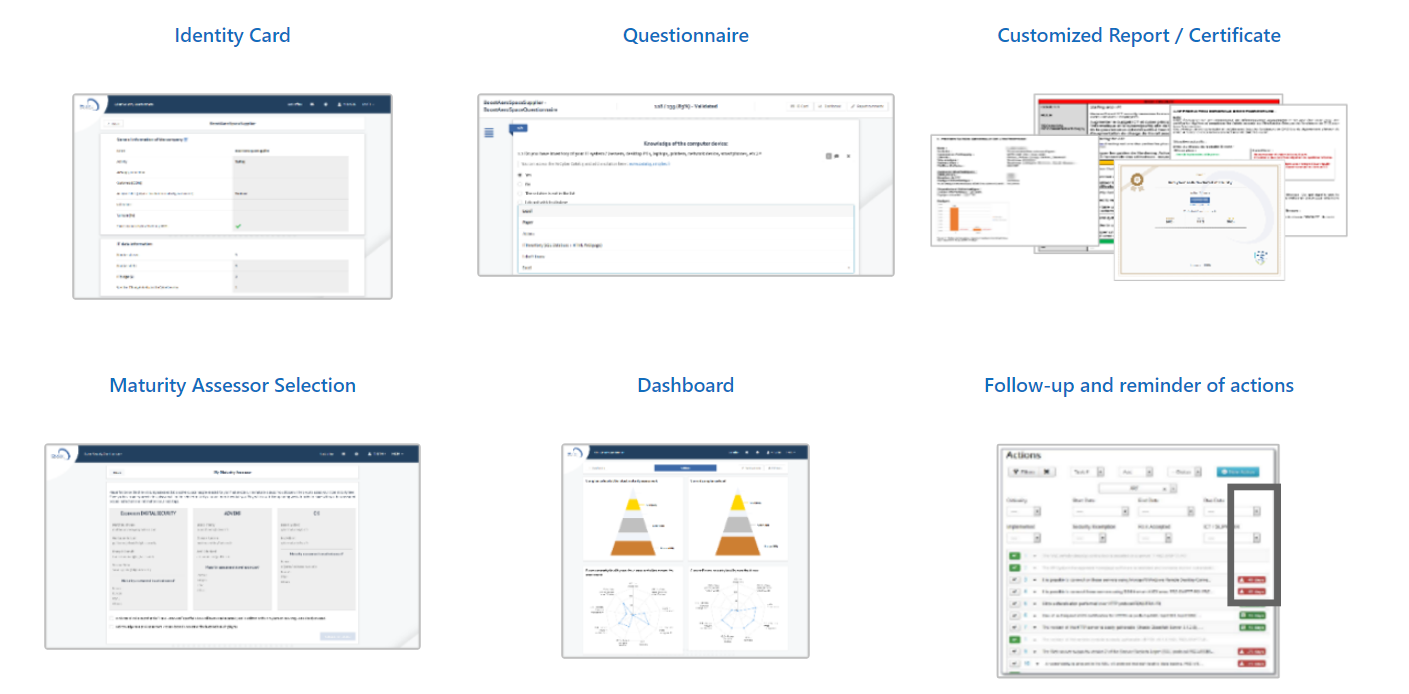 Plateforme sécurisée permettant le déploiement de l'évaluation de la maturité de la chaîne d'approvisionnement de l'Aérospatiale et de la Défense et le suivi du niveau de maturité. L'outil de maturité comprend :
​​​​​​​
Fiche d'identité contenant les informations du fournisseur industriel
Questionnaire validé par les OEMs permettant de communiquer avec les experts en cybersécurité sélectionnés, les évaluateurs de maturité officiels du programme AirCyber
Tableau de bord avec suivi des améliorations
Rapport de maturité disponible une fois remis par l'évaluateur de maturité et rapports intermédiaires disponibles à tout moment entre les évaluations.​​​​​​​
Services d'évaluation de maturité continue :
Évaluation par le biais d'enquêtes validées par les OEMs
Rapport de résultats reconnus par les OEMs
Suivi de l'amélioration via des indicateurs de progression.